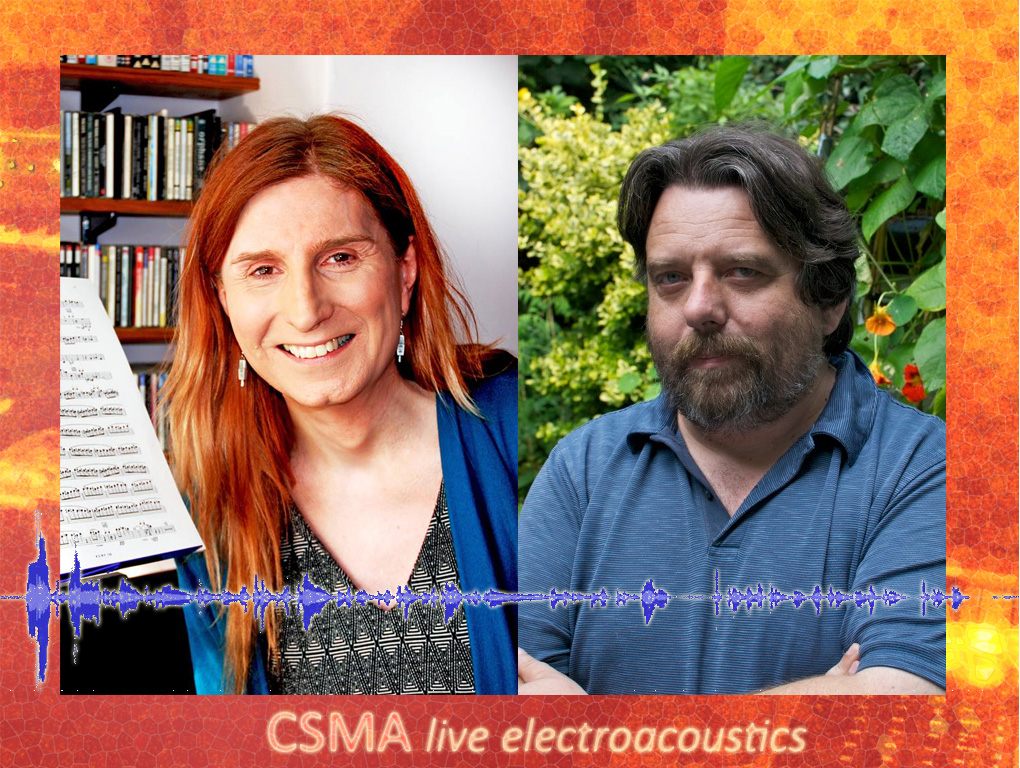 CSMA are Stuart Russell and Chrissie Caulfield, an improvising duo who use laptops, synthesizers, electronics and electric amplified instruments to create complex loops of shimmering, sometimes dark, sometimes light soundscapes utilising both commercial and open source software, analogue synthesizers, vintage samplers and sound modules. Both members have significant programming backgrounds as well as varied musical careers.
Our piece "Crowd Sources" draws on the growing phenomenon of people posting audio sounds on social networks such as Facebook, Twitter etc with audio posting sites such as audioboo, soundcloud, bandcamp, mixcloud etc. What we aim to do is to reflect both how social networks are now propagating an aural soundscape that is not so much like a radio station but an entire bandwidth of stations. Also the very act of two or more people improvising becomes a network of communication in itself and performers rely on seeing and hearing each other, and reacting to what each other does.
This will be a one-off improvised performance using Ableton Live & a custom Max application and MIDI controllers. We have a large custom 'Ambient DJ' application written for the purpose to control the samples using DJ decks. We have had samples from countries as diverse as Scotland, Mexico, USA, Jordan and Brazil.