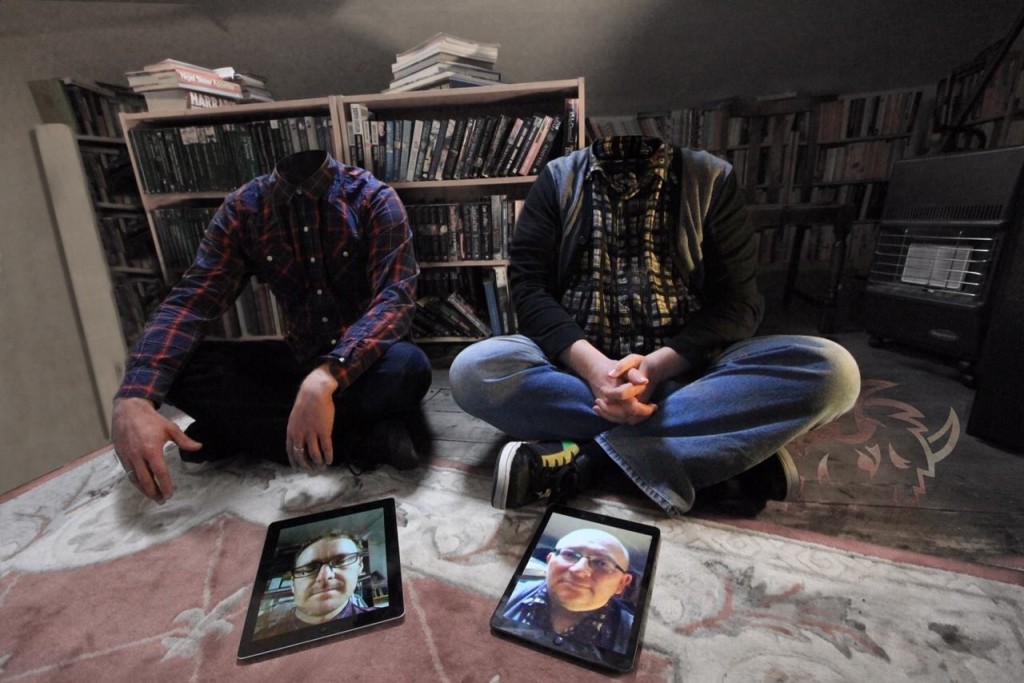 Capriccio for Networked Performers
Performance // Saturday 27th September // 5-6pm
Capriccio* for Networked Performers is a workshop and performance for any number of musicians and artists, comprising live graphic scoring and semi improvised playing. The score will be generated live, performed by local and remote performers and presented both live at the festival and online.
The graphic score will be broadcast alongside audio from the players in Birmingham and the remote players can choose to play along or to make a completely new work! Remote performances are then restreamed, creating a free form network of performers and streams that can inter weave or stand alone, the noise and delay of the networks making patterns in the static, a modern John Cage radio.
There has been an open call for remote performers and there could be any number of versions of the work happening at the same time. The audience can choose to watch and listen to any version of the work by following the links or they can mix streams together. The various performances will be collected on the Hugs Bison website after the event.
The streaming of the event is under the expert eye of Hugs Bison member Phil Powell, an award winning online developer.
Workshop // Saturday 27th September // 11am-4.30pm
This workshop willfocus on graphic scores, improvisation and playing in ensembles, leading to a group mind – the similarities and differences of same room and remote networked playing. There are no skill level requirements, we will collaborate as an ensemble working to everyone's strengths! Participants are asked to bring their instrument of choice and an amp if they are playing electronically. The workshop leads into the performance so participants must attend the workshop to perform.
The workshop is led by experienced workshop leader Shaun Blezard of Hugs Bison, an improvising electronic musician and one of Sound and Music's New Voices composers. His work includes composition and led improvisation with networks of musicians online, looking at ways we communicate and form communities.
Capriccio for Networked Performers is conceived and run by Hugs Bison, a technology driven duo; one a technologist with a passion for music, the other a musician with a passion for technology. They are currently researching streaming technology as part of the Sound and Music incubator scheme which has seen them perform in many non-concert venues including beaches, wind farms and parks, using a mobile set up of iPads and streaming audio on 3G via an iPhone. They have streamed events from the South Bank Centre, Tusk mini and are presenting this work in partnership with Sound and Music.
*Capriccio is a piece of music, usually fairly free in form and of a lively character.
This event is supported by Sound and Music: