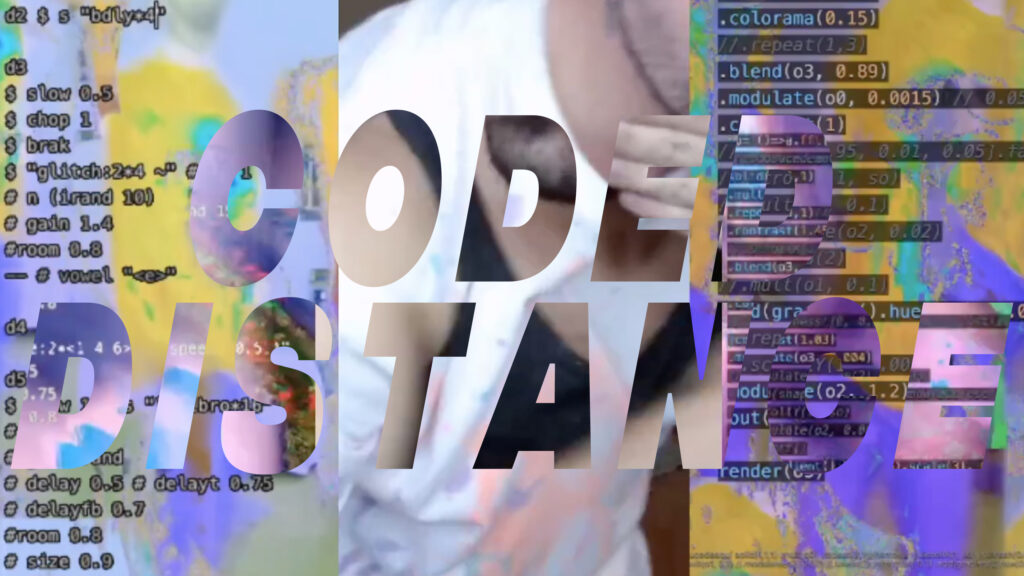 Coded Distance is an exploration focused on improvisation using expressive tools from Live Coding practices. The performance takes place during a multi-stream session where all three artists share their spaces and computer screens. The artists, according to certain shared codes and instructions, explore ways to communicate and generate an environment for togetherness by sound, image and body codes.
---
This project was born two months ago as a result of the coronavirus lockdown in Barcelona by the artists Lina Bautista (Linalab), Marc Sans and Citlali Hernández (Turbulente). The project has been performed in Toplap Barcelona's Youtube channel during the "Livecoder Hour" program, and also participated in the digital arts online encounter Intro.escape.cat.
Lina Bautista is a musician and live coder, Marc Sans is a choreographer and dancer and Citlali Hernández is a visualist and researcher of performative arts, embodiment and new technologies.